General Contractor or Basement Expert?
Consider 3 important factors when choosing a basement remodeling contractor
Often, the choice is clear when you're looking for someone to work in your home: a plumber fixes your shower, an electrician will add a light switch, and so on. In other situations, it might seem that one contractor is as good as another.
To this end, homeowners in Connecticut, New York and Massachusetts generally go in either of two directions when planning their basement finishing: they either find a general contractor who's willing to do the work for them, or they seek out a local basement remodeling expert. When you're choosing between the two for yourself, there are three important things to consider: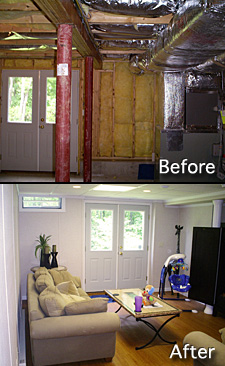 Basement finishing experience
A basement is filled with unique challenges that do not exist anywhere else in the home. A general contractor who usually works in the wide open spaces upstairs will now have to deal with low ceilings, heating ducts, pipes, water heaters, furnaces, water storage tanks, and a variety of other obstacles that are unique to the basement.
An experienced basement remodeler will have years of creatively working with these challenges to help you make the basement look exactly the way you want it to. They'll also be familiar with Connecticut, New York and Massachusetts building codes and standards, and they'll be familiar with the best practices in the industry.
A finished basement is going to look different than the rest of the home. Basements have more obstacles, fewer windows, and usually a lower ceiling than the rest of the home.
Any contractor will want the design to be consistent with the upper levels, but an experienced basement finisher will know how to take advantage of lighting and basement windows to make the most of your space.
---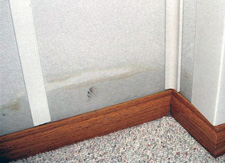 Proper materials for a basement renovation
The environment of a basement requires different building materials than the rest of the home. Unfortunately, general contractors will often still insist on installing drywall for the walls and ceilings while placing a carpet on the floor- just like they do in the rest of the home. This leads to a problem that Total Basement Finishing of Connecticut has seen by the dozens- moldy drywall, sagging ceilings, musty smells, and ruined remodeling jobs installed by well-intentioned general contractors that just don't see the long-term effects of installing with these options.
For example, general contractors will often install carpeting on top of a wood subfloor on the concrete basement floor. This installation will take 3-4" of head room from the homeowner's area. Additionally, when wood boards are laid on a basement floor, they will collect moisture and humidity that seeps upwards from the porous concrete below. This moisture will cause the wood to rot, swell, buckle, grow mold, and emit foul odors. The damage will eventually spread to the carpet, ruining the finished floor. And drywall, even mold-resistant drywall (which has no lasting warranty against mold), will also grow mold and be easily damaged by any moisture or leaking.
Experienced basement contractors such as A No dealer in area will be able to offer a warranty on your finished basement. The warranty is possible because materials that attract mold and can be damaged by moisture are totally eliminated. Instead, only top-quality Total Basement Finishing products are used for flooring, insulation, walls and ceilings. Even our molding and trim is made from waterproof composite material. A TBF finished basement will stay beautiful for many years, demanding little or no maintenance along the way.
---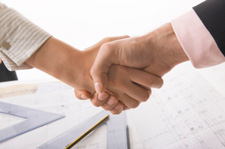 Contractor reliability & longevity
General contractors do many other building & remodeling jobs besides basement remodeling. Because basement work only comes up occasionally, general contractors have trouble providing accurate bids for basement remodeling or finishing. This means that cost overruns are possible and even probable.
A general contractor is also likely to underestimate the amount of time required to finish your basement. If the contractor is managing multiple projects, he might not be able to keep at your job steadily until it's completed. Instead, the work is done in dribs and drabs. This can be disruptive and inconvenient when you've moved things around in your basement – and when you really want the project to be completed.
Your TBF dealer is a basement finishing and remodeling specialist. It's all we do, day after day. Our project estimates are accurate because of the specialized materials and techniques in the TBF System. You can count on our long-term warranty because our parent company has been in the basement business for over 30 years. General contractors can't compete with the products and value you get from a TBF dealer.
Professional basement finishing contractors in Yonkers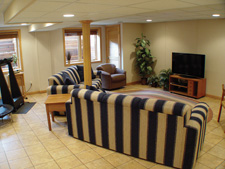 The right basement finishing contractor makes all the difference for your home.
Finishing the basement is a big job! With the wrong contractor working in the space, you could be paying for poorly finished space, compliments of a contractor who will be out of the industry by the time your materials decompose.
Total Basement Finishing of Connecticut has been specializing in basement remodeling projects since the early 90's, and we have the experience, lasting products, and reputation you need to feel confident that you've picked the best basement finishers for the job. You can count on solid pricing that won't rise by the end of the job, the best basement finishing plan, and a job done at the scheduled time.
Total Basement Finishing of Connecticut serves Connecticut, New York and Massachusetts in areas surrounding Yonkers. For a FREE basement finishing quote, call or e-mail us today!
Looking for a price? Get a no cost, no obligation free estimate.