Finished Basement Flooring Products in Connecticut and Westchester County
The finished floor in a basement needs to be beautiful, durable, easy to clean and immune to damage from moisture and mold.
Basement flooring options in plank carpeting, tile, & more!
Total Basement Finishing of Connecticut provides many different finished basement flooring options, all designed to keep your basement warm, comfortable, and efficient for many years to come.
We offer our basement finishing services throughout Connecticut, New York and Massachusetts, including Stamford, Norwalk, Yonkers, and areas nearby. Call today to schedule a free estimate for basement flooring or basement finishing!
Install a finished floor in your basement that's made to last
Basement flooring should be made of durable, moisture-resistant materials to protect against basement environments that are damp and cold. Organic materials like wood and carpeting will eventually grow mold, mildew, and rot. That's why we use flooring systems that are specifically designed to withstand basement moisture and leaks!
Click to learn more about any of our beautiful basement flooring options: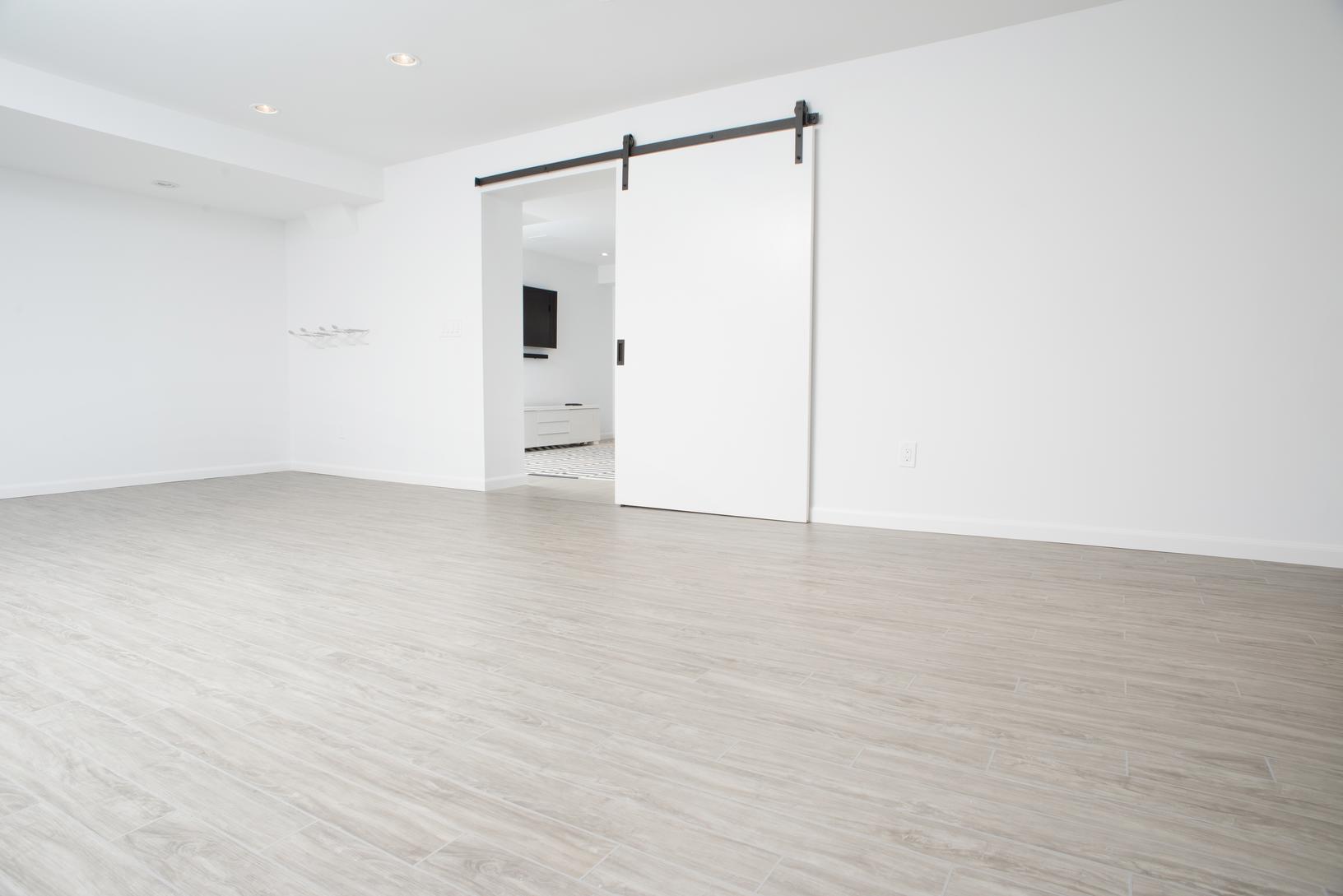 ThermalDry® Elite Plank Flooring imitates the look of long, thin wood planks, but are made of inorganic materials that won't swell, buckle, or grow mold. They make floors up to 10° F warmer, and are available in Light Pecan, Dark Walnut, Gray, and Dark Espresso for a stunning finish.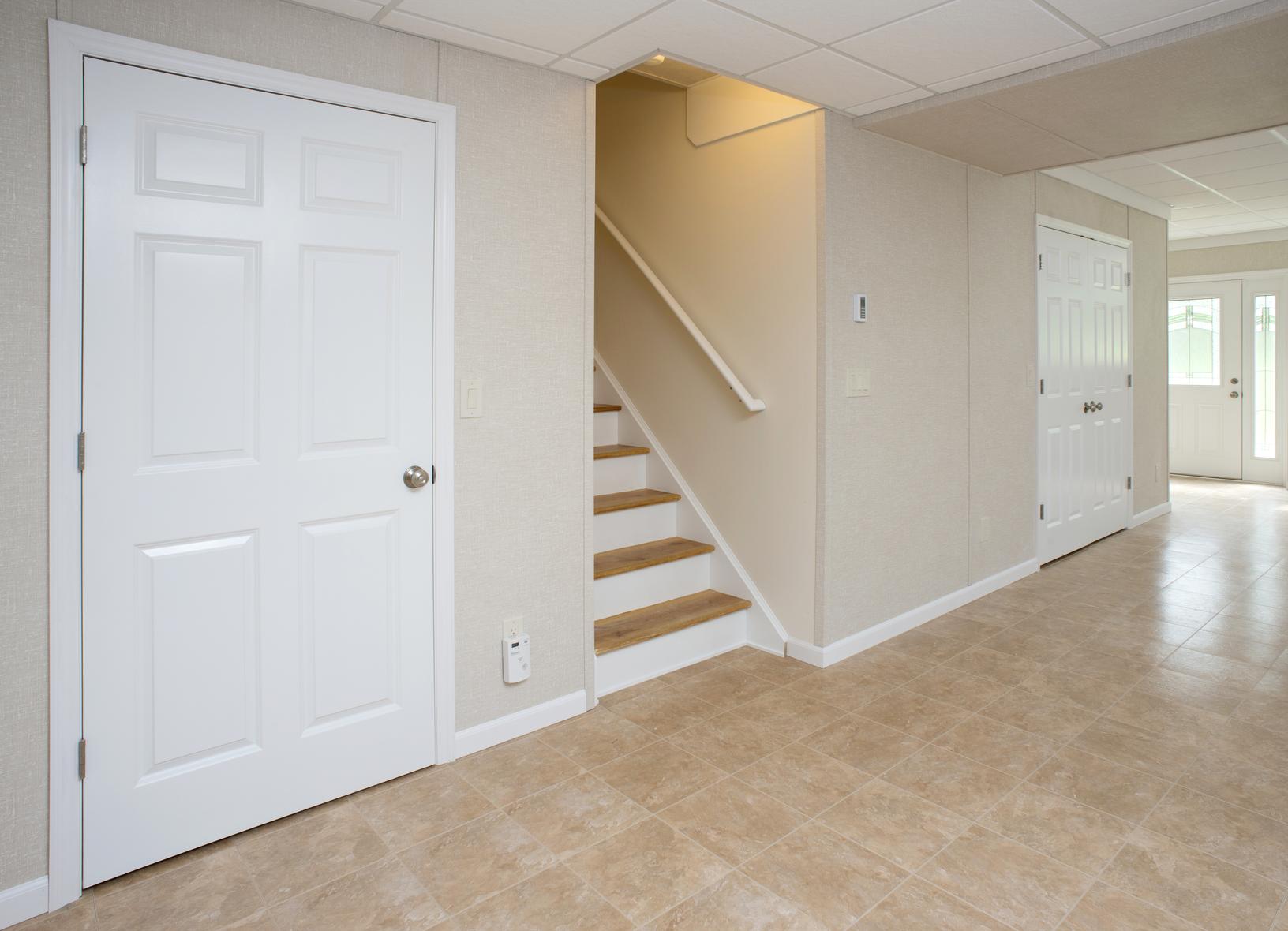 ThermalDry® basement floor tiles look like stone or ceramic tile, but they're designed to install easier and last longer in a basement. Tiles snap into place, won't absorb moisture or attract mold, and are available in Sandstone and Canyon Beige.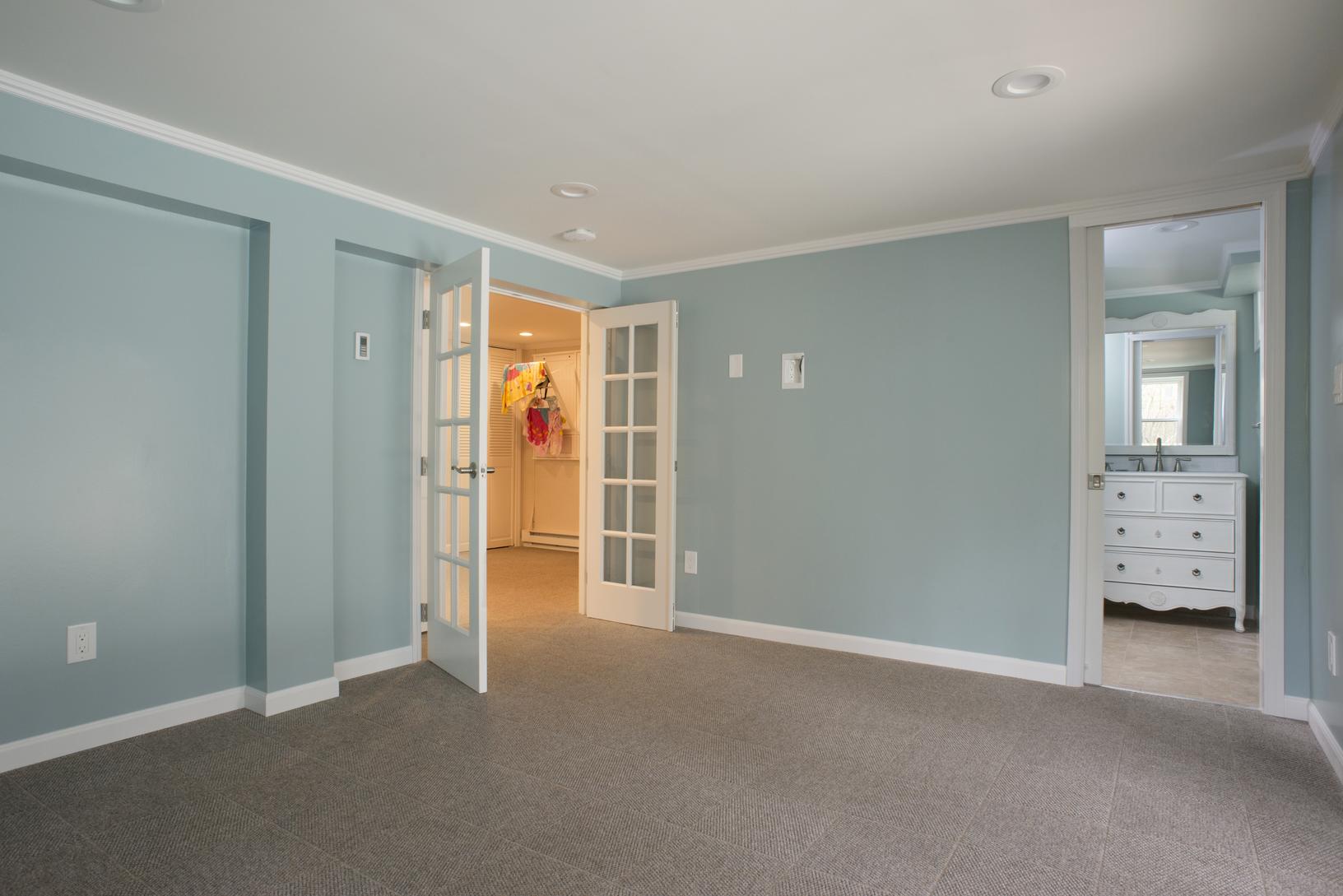 ThermalDry® carpeted floor tiles are designed to keep your basement floor warm, dry and easy to care for. Unlike a long blanket of carpeting, damaged or worn ThermalDry® tiles can easily be replaced. They snap together easily and are available in a beautiful mocha color.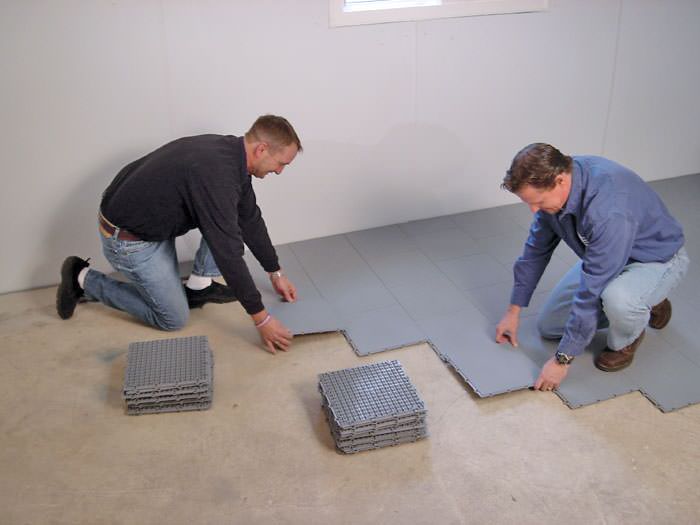 ThermalDry® sub floor matting features square, interlocking gray tiles that provide a perfect subfloor when installing carpeting in your basement. This matting increases the temperature of your basement floor by 8-10° F, is extremely durable, and holds so many advantages over wood subfloors.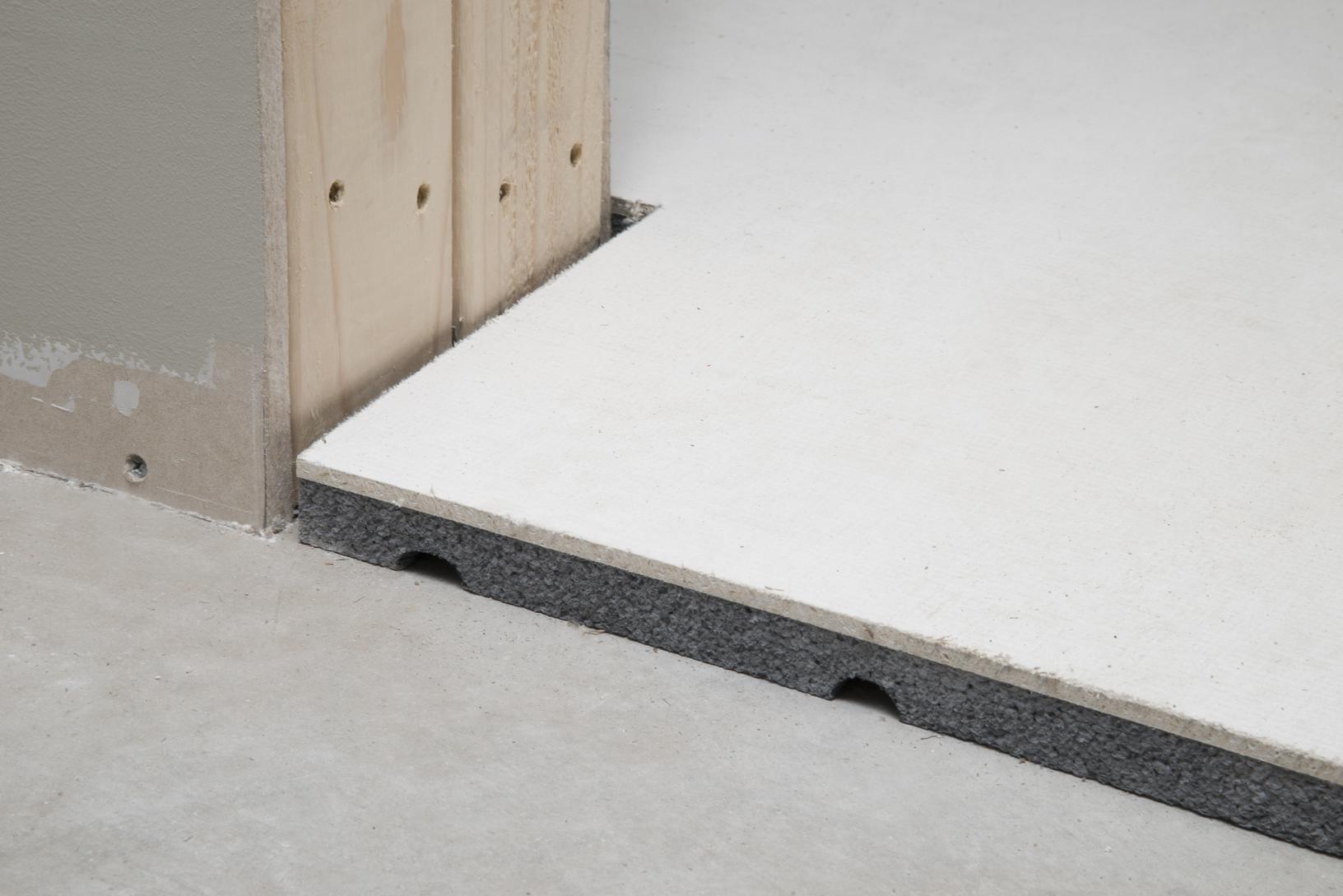 ThermalDry® Insulated Floor Decking™ is an innovative basement subfloor that combines insulation with inorganic, water-resistant flooring. It contains a layer of rigid foam insulation to keep floors warm.
Schedule your free basement flooring estimate in Norwalk, Stamford, White Plains, & nearby
With so many beautiful flooring options, plus free, no-obligation estimates by our skilled basement finishing contractors, why not call to learn more? Total Basement Finishing of Connecticut provides trusted basement flooring and basement finishing installations in Connecticut and Westchester County, including Yonkers, Stamford, Norwalk, and nearby.
Looking for a price? Get a no cost, no obligation free estimate.