Waterproof Basement Floor Matting Installation in Connecticut and Westchester County
A simple way to protect your basement carpet from mold & moisture
Total Basement Finishing of Connecticut's finishing subfloor tiles won't grow mold or collect moisture.
At Total Basement Finishing of Connecticut, we install ThermalDry® Basement Floor Matting - a waterproof, sub floor product designed specifically for basement finishing.
For a free basement remodeling quote in Stamford, Norwalk, Yonkers or nearby, call us today! We are Connecticut and Westchester County's local basement finishing contractor with custom carpeting options.
Prevent mold growth in your basement with ThermalDry® flooring
Concrete is porous and therefore allows moisture to pass through it in either liquid or vapor form. So, traditional flooring and carpet made of organic compounds that absorb moisture and support mold growth and rot are NOT the materials to use in your basement.
Traditional basement finishing uses a wood subfloor with carpet on top. When this wood subfloor gets damp, it will rot, buckle, and grow mold. As humidity rises up naturally through the concrete floor, it accumulates under these floors. Common sources of basement moisture include appliances, old basement windows, foundation flooding, burst pipes, and humidity rising from concrete below
Comfortable and healthy carpet in your finished basement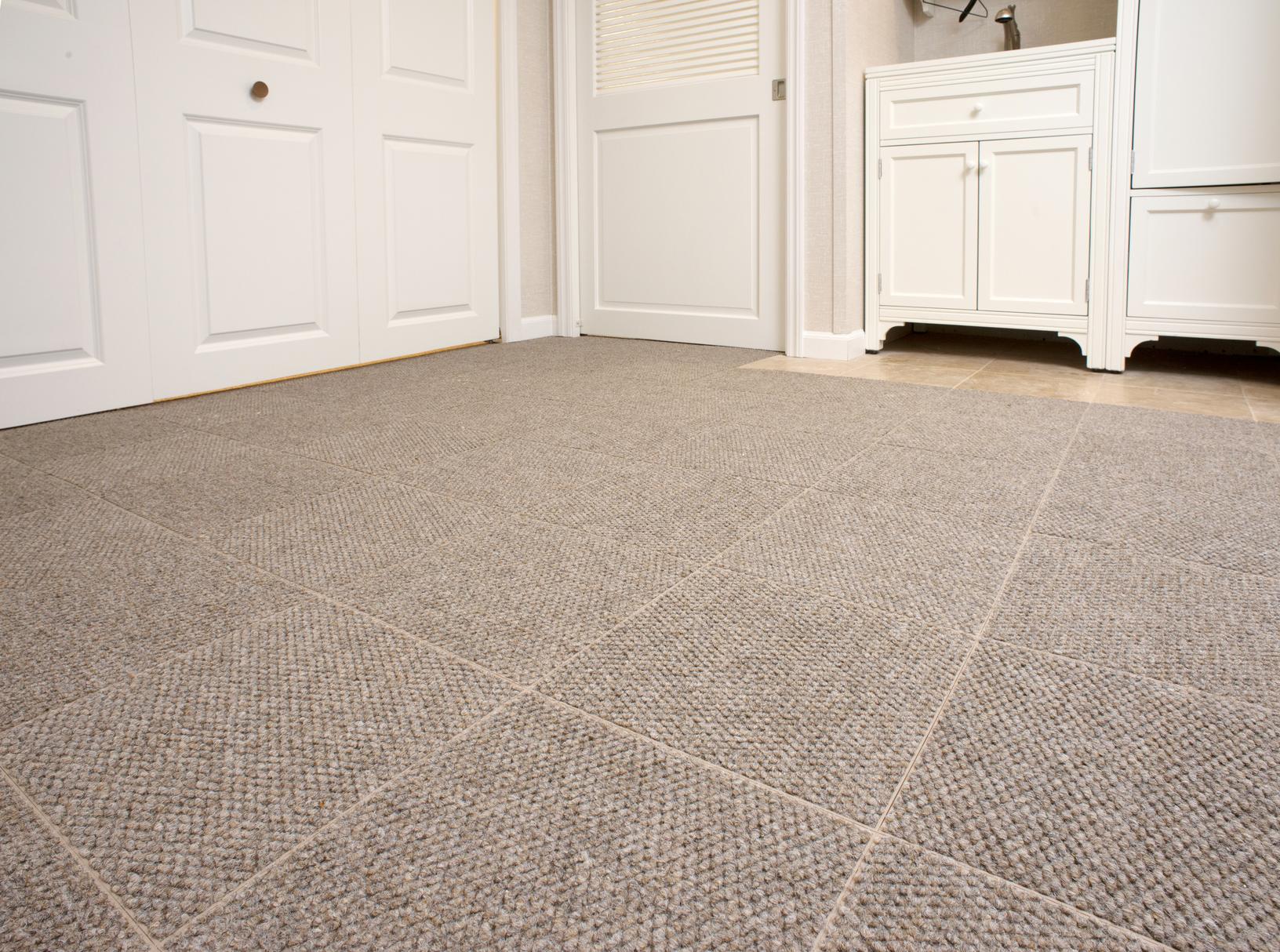 Basement sub floor matting installs under our basement flooring or any custom flooring you choose. It provides a durable barrier between your feet and the concrete!
ThermalDry® sub floor matting features award-winning interlocking tiles that create a vapor barrier on your concrete floor to prevent humidity from affecting your custom carpeting on top. Tiles are compatible with tack strips, and should outlast several generations of basement carpeting.
As an added benefit, ThermalDry® sub floor tiles have a special design that lifts them off the basement floor. This creates a thermal break underneath that will make the surface of your ThermalDry® tiles 8-10 °F warmer than the cold concrete below!
If you would like a free estimate, call us today! We serve the Connecticut, New York and Massachusetts area, including Norwalk, Stamford, White Plains, New Haven, Springfield, Mount Vernon, Danbury, Westfield, Holyoke, Greenwich, Groton, Norwich, Trumbull, Torrington, Glastonbury, Westport, Wethersfield and nearby.
We have a full line of basement finishing products. See our other options!
Looking for a price? Get a no cost, no obligation free estimate.